Personalised Playing Cards
Custom Decks of Playing Cards, Personalised to your needs
Printed on 320gsm linen finish playing card board, with a plastic coating as standard, our playing cards are perfect for all of your bespoke card needs.
Personalised Double or Single Sided,
depending on your requirements.
We can print anything on the cards, making them ideal for other applications too-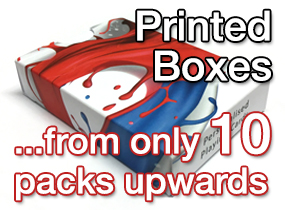 Educational Cards
Tarot Cards
Custom Games
Jumbo Playing Cards
Perfect for-
Corporate giveaways
Promotional Items
Products for Resale
Presents and Gift Ideas
Weddings and Birthdays
Family Events
Magic Tricks
---
We have been producing playing cards completely in-house in the UK for many years now, and have developed the production techniques over time to create a highly professional finish on the cards, which all use casino-grade playing card board to create all of our packs of cards.
The cards can be used for all sorts of purposes, we are not limited to standard playing card faces, as we take the blank large sheets of card and print onto them here, from either your files supplied, or our graphic designers are able to help you to produce your ideas from whatever stage you are at.
We produce personalised playing cards for corporate exhibiton freebies and handouts, with branded card backs displaying your logo. Other great applications include for educational use, such as health and safety training cards, idea generation, or for management training.
We can produce prototype games for you, as we can print custom boxes to accommodate different pack sizes for different numbers of cards, and have a vast range of sizes that we can finish the cards to as well to suit your game.
We also produce Tarot Cards, Angel Cards and Reading Cards for fortune telling and readings. You can supply your own artwork to create a beautiful bespoke pack.